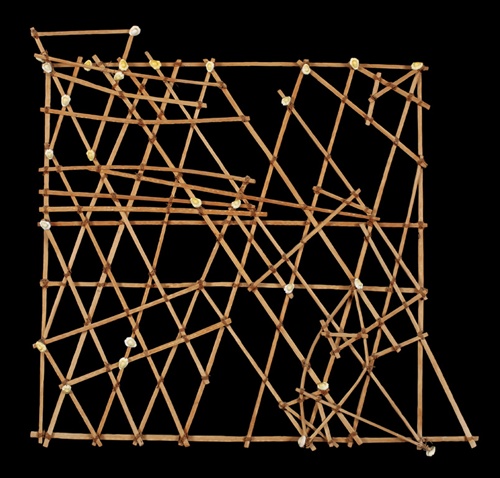 The Secrets of the Wave Pilots - The New York Times
by Kim Tingley //March 16, 2016
At 0400, three miles above the Pacific seafloor, the searchlight of a power boat swept through a warm June night last year, looking for a second boat, a sailing canoe. The captain of the canoe, Alson Kelen, potentially the world's last-ever apprentice in the ancient art of wave-piloting, was trying to reach Aur, an atoll in the Marshall Islands, without the aid of a GPS device or any other way-finding instrument. If successful, he would prove that one of the most sophisticated navigational techniques ever developed still existed and, he hoped, inspire efforts to save it from extinction. Monitoring his progress from the power boat were an unlikely trio of Western scientists — an anthropologist, a physicist and an oceanographer — who were hoping his journey might help them explain how wave pilots, in defiance of the dizzying complexities of fluid dynamics, detect direction and proximity to land. More broadly, they wondered if watching him sail, in the context of growing concerns about the neurological effects of navigation-by-smartphone, would yield hints about how our orienteering skills influence our sense of place, our sense of home, even our sense of self.
When the boats set out in the afternoon from Majuro, the capital of the Marshall Islands, Kelen's plan was to sail through the night and approach Aur at daybreak, to avoid crashing into its reef in the dark. But around sundown, the wind picked up and the waves grew higher and rounder, sorely testing both the scientists' powers of observation and the structural integrity of the canoe. Through the salt-streaked windshield of the power boat, the anthropologist, Joseph Genz, took mental field notes — the spotlighted whitecaps, the position of Polaris, his grip on the cabin handrail — while he waited for Kelen to radio in his location or, rather, what he thought his location was.
The Marshalls provide a crucible for navigation: 70 square miles of land, total, comprising five islands and 29 atolls, rings of coral islets that grew up around the rims of underwater volcanoes millions of years ago and now encircle gentle lagoons. These green dots and doughnuts make up two parallel north-south chains, separated from their nearest neighbors by a hundred miles on average. Swells generated by distant storms near Alaska, Antarctica, California and Indonesia travel thousands of miles to these low-lying spits of sand. When they hit, part of their energy is reflected back out to sea in arcs, like sound waves emanating from a speaker; another part curls around the atoll or island and creates a confused chop in its lee. Wave-piloting is the art of reading — by feel and by sight — these and other patterns. Detecting the minute differences in what, to an untutored eye, looks no more meaningful than a washing-machine cycle allows a ri-meto, a person of the sea in Marshallese, to determine where the nearest solid ground is — and how far off it lies — long before it is visible.