>>Fishermen's Voice Monthly Newspaper, Gouldsboro Maine
: "What's that?" my friend asked, pointing at some swirls in the water at the edge of the town dock in Bar Harbor. We stopped and watched for a while and soon, long, dark shapes became apparent. It was a school of fish, hundreds of 8- to 10-inch fish that acted with one accord, darting in and out from the protective cover of the pilings.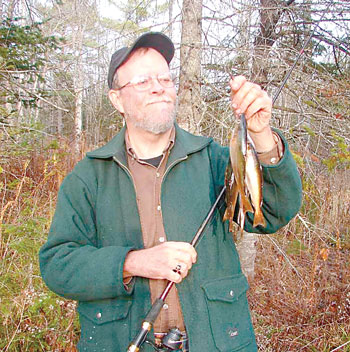 This was late December, but a spinning rod and some mackerel jigs remained stowed in the trunk of my car. Along with these was a bucket, used for transporting clams. If those fish, whatever they were, chose to bite, it looked like some great fun in store for me.
"
'via Blog this'